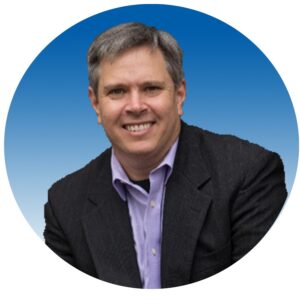 Doug Bruce is a highly skilled Master Black Belt with proven abilities leading successful Lean Six Sigma initiatives in industries as diverse as medical devices, electronics, plastics and pharmaceuticals. He is a high-energy, hands-on individual that has led global projects and driven culture change through the application of best practices in Operational Excellence and Project Management. He is equally at ease leading executive strategy discussions as well as training line employees in Lean principles.
Doug has managed lean six sigma deployments and personally lead training for over 1,000+ students and project champions across multiple waves of Green Belt, Black Belt and Champion training.  In addition, Doug is an experienced Kaizen Leader having led dozens of kaizens blitzes.  Recognized as a top instructor, Doug has an average instructor rating of 4.93/5 over the last 3 years.
Examples of unique or insightful application of problem solving techniques include:  Applying FMEA for risk analysis of a facility-wide customer validation audit. (This was recognized by a tier-1 biopharma customer as a best-in-class practice.); Used a structured root cause identification tool applied to safety incidents.  (This practice was rolled out across the division.)
Doug holds a BS degree in from California State University, Los Angeles in Electronics & Industrial Technology; Certified controls technician – Allen Bradley; Certified Lean Six Sigma in Green/Black/Design/Transaction;  PMP trained in 2013.  Content creation and instructional design/delivery in the following areas: Change management, DMAIC, DfSS, DMADV, 3P, PDCA, LEAN, 5S, Kaizen, Root Cause, DOE, FMEA, MSA/Gage R&R.